Will Breast Implant Revision be More Painful Than My Initial Surgery?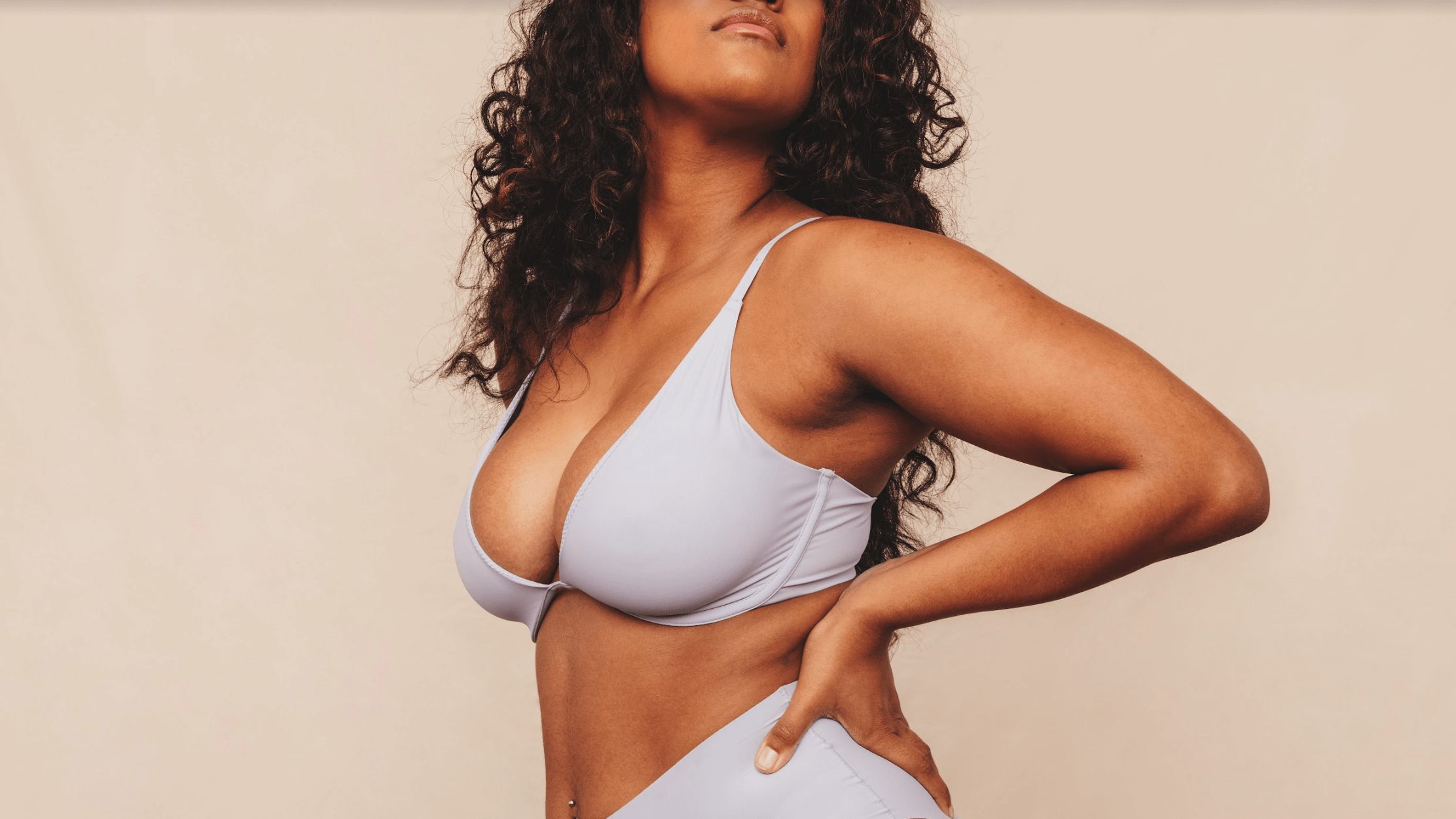 Women considering breast implant revision may wonder if treatment will be more painful than their initial surgery. The answer depends on several factors, which is why we recommend having a discussion with an experienced board-certified plastic surgeon. Dr. Michael Edwards is a trusted professional and one of the top surgeons for breast procedures in Las Vegas, NV.
The key to ensuring a comfortable breast revision recovery is following all the detailed instructions provided by Plastic Surgery Vegas plastic surgeons and staff and allowing adequate time to heal. Learn about your specific options and what to expect during and after a breast revision procedure by calling and scheduling your consultation. We hope to provide the best possible experience and results.
Who needs breast implant revision surgery?
Breast implant revision surgery corrects or improves the results of a previous breast procedures both with and without breast implants. It may involve changing the size, shape, or position of your implants in addition to possible soft tissue changes as a result of weight changes, pregnancies or time. In some cases, the implants may be removed and the remaining tissue is lifted and tightened. Candidates for breast revision in Las Vegas, NV generally have one or more of the following concerns:
Scar tissue formation
Breasts that sag or droop down
Rippling or wrinkling of the skin
Asymmetry
Leakage or rupture of an implant
Does breast revision surgery hurt more than the original surgery?
The breast revision itself is typically no more painful than the initial procedure, although some patients may have additional discomfort due to if your revision involves moving your new implants to an under the muscle position referred to as a site change. This would be to improve the shape and symmetry of your breasts
The amount of pain you experience also depends on the extent of the surgery. For example, a breast implant exchange could feel different than a procedure that involves lifting sagging tissue. Dr. Edwards can let you know what to expect during a consultation.
What is the recovery like after breast revision surgery?
Breast revision recovery varies based on the extent of the procedure. For example, a complex reconstruction could take up to several months for full healing. However, most patients report feeling back to normal within a few weeks. It's important to take it easy and follow any post-operative instructions and guidelines provided by Dr. Edwards to ensure a smooth recovery. Attending follow-up appointments is also crucial for your success.
How to manage pain after breast revision surgery
Swelling and bruising are common after many kinds of cosmetic procedures, and breast revision is no exception. These side effects can make breast revision recovery more uncomfortable. To help manage pain, we recommend:
Taking all medication as prescribed: This includes pain medication, antibiotics, and/or anti-nausea medication.
Wearing supportive clothing: A sports bra or compression garment can minimize movement and support the breasts as you heal.
Using cool packs only if directed: Applying ice packs or a cool compress can also manage swelling. Do not apply the ice pack directly to the skin. If you have a breast lift you will be cautioned to avoided ice compresses for a period of time.
Avoiding lifting anything heavy: Lifting objects puts unnecessary strain on your body and causes additional pain or swelling. You will be given specific activity restrictions to follow as you heal.
Revise your breasts
Breast implant revision has helped many women achieve their cosmetic goals and improve their quality of life. Board-certified plastic surgeon Dr. Michael Edwards knows what it takes to deliver the results you want in Las Vegas, NV. Learn about breast revision surgery or schedule a consultation by calling Plastic Surgery Vegas to schedule your private, detailed and unhurried consultation.