Our Doctors
Our Las Vegas practice sets the standard in aesthetic plastic surgery. We have an integrated approach that includes four board-certified plastic surgeons and a board-certified dermatologist, along with a highly trained team of staff who are committed to delivering the best possible results in our state-of-the-art facility. Each of our practitioners has diverse experience and years of practice to provide exceptional aesthetic care that is personalized to your unique needs and goals. We are honored to be serving our local community with unparalleled service.
Meet Our Doctors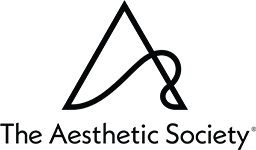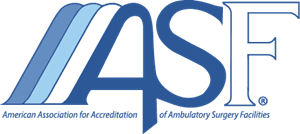 Our surgical suites are accredited by the AAAASF, an independent organization that is considered the gold standard for outpatient surgery center safety and quality.
Reviews
"Dr. Silver makes you feel like his new best friend! He is very attentive and explains very clearly to you on what to expect from your procedure. I am very happy with his work and would highly recommend him ."
D.B.
Google
"My experience at "Plastic Surgery Vegas" practice has been amazing.Everyone I came in contact with was very welcoming and professional. I can not speak highly enough of Dr. Higgins and his close staff (Laura & Kristin). This was to be my 4th breast augmentation in 25years (my 1st with Dr. Higgins), which included reconstruction/lift due to wanting to go smaller with this surgery. After my initial consultation with Dr. Higgins, I felt very comfortable and confident to proceed, but as a nurse, I had a few more questions. His reception had no problem scheduling an additional appointment to address any additional concerns. In my career as a nurse, I have met and worked with many physicians over the years. I have come across very few surgeons as authentic, caring, skilled and talented as Dr. Higgins. I felt that Dr. Higgins really listened to me, and addressed my questions and concerns. As most people are,,,, I was nervous about the surgery but felt very taken care of by Dr. Higgins and his staff all the way into to O.R. and just prior to being put to sleep. In all of my previous surgeries, I had never been met with such attention and compassion up to and beyond my surgery. Additionally, my results are PHENOMENAL, and have far exceeded my expectations. I would trust & recommend Dr. Higgins, as well as "Plastic Surgery Vegas" not only to complete strangers, but to anyone I love and care about. Las Vegas is a city that attracts lots of Plastic surgeons, which can make choosing a quality Plastic surgeon VERY difficult. I took my time, I did my research, and am extremely happy I did. If you expect quality care and results, Dr. Higgins, and Plastic Surgery Vegas will far exceed your expectations."
M.N.
Google
"Love the team! Dr. Silver is super nice and great caring. Love my results. He knows what he's doing 👌"
V.N.
Google
"Dr Higgins is not only a gifted surgeon, but he is extremely professional and has impeccable bedside manner. I would definitely recommend Dr Higgins"
M.W.
Google
"Dr Edwards is an amazing kind caring doctor. I am so very impressed with how meticulous he is with his sutures...and I had 0 bruising!! Love him and would highly recommend. He also has outstanding credentials!!"
K.B.
Google
Face
We offer a variety of facial surgeries at Plastic Surgery Vegas, including facelifts, fat transfers, blepharoplasties, rhinoplasties, and more. These facial procedures focus on removing excess skin, replenishing lost volume, and contouring areas of the face that are disproportionate to the rest of your unique features. The result can provide a smoother, younger-looking profile that appears natural and subtle.
Breast
Women who aren't satisfied with the appearance of their breasts may feel self-conscious about their figures or feel less feminine. Cosmetic breast enhancement surgery, such as breast augmentation, breast revision surgery, or breast reduction can dramatically improve your appearance. Our surgeons are nationally renowned for their excellent technique.
Body
Sometimes, no matter how much time you put in at the gym, certain areas on the body can be unresponsive to your hard work. However, thanks to modern surgical techniques and procedures, your body can be sculpted to attain that leaner silhouette you desire. Body surgeries can eliminate stubborn pockets of fat and sagging skin in minutes to give you that alluring shape you've been longing for.
Nonsurgical
Not only do we offer a long list of surgical procedures but a variety of nonsurgical options as well. A few of our most popular cosmetic treatments include laser skin resurfacing and hair therapy. If you would like to address loose skin, unsightly wrinkles, and thinning hair without the time and expense of surgery, then these treatments may be a great solution for you.
Skin
Slough away years of dead skin and reveal smooth fresh skin with our medical aestheticians! We offer personalized medical grade facials using both chemical and laser technology to treat skincare concerns such as wrinkles, age spots, and acne scarring. We also provide complimentary skincare counseling and recommendations for our in-house skincare products that reveal brighter more youthful skin.
Injectables
We are pleased to offer FDA-approved injectables to target dynamic wrinkles and submental fat. With wrinkle relaxers, like BOTOX®, we can freeze the underlying facial muscles to achieve a softer profile. Dermal fillers are also excellent options for reducing the appearance of wrinkles and can help with age-related volume loss. In addition, Kybella can address fat below the chin to attain a slimmer neckline.
Dermatology
Experience concierge dermatology services that help your reach your cosmetic skin goals. Our Board Certified Dermatologist utilizes both laser technology and deep chemical peels for the medical management of your skin concerns. We also offer full service dermatology services that include psoriasis, rashes, acne, and skin tags.
Contact Us
8530 W Sunset Rd
Ste 130
Las Vegas, NV 89113
Hours
M-F 8:00am - 5:00pm
Learn More
We at Plastic Surgery Vegas are dedicated to you and your personal goals and invite you to learn more about us by meeting our staff, exploring our patient reviews, and touring our luxurious facility. Let us help guide you through your cosmetic journey. We look forward to meeting you!