How Much Smaller Will my Waist be After Tummy Tuck Surgery?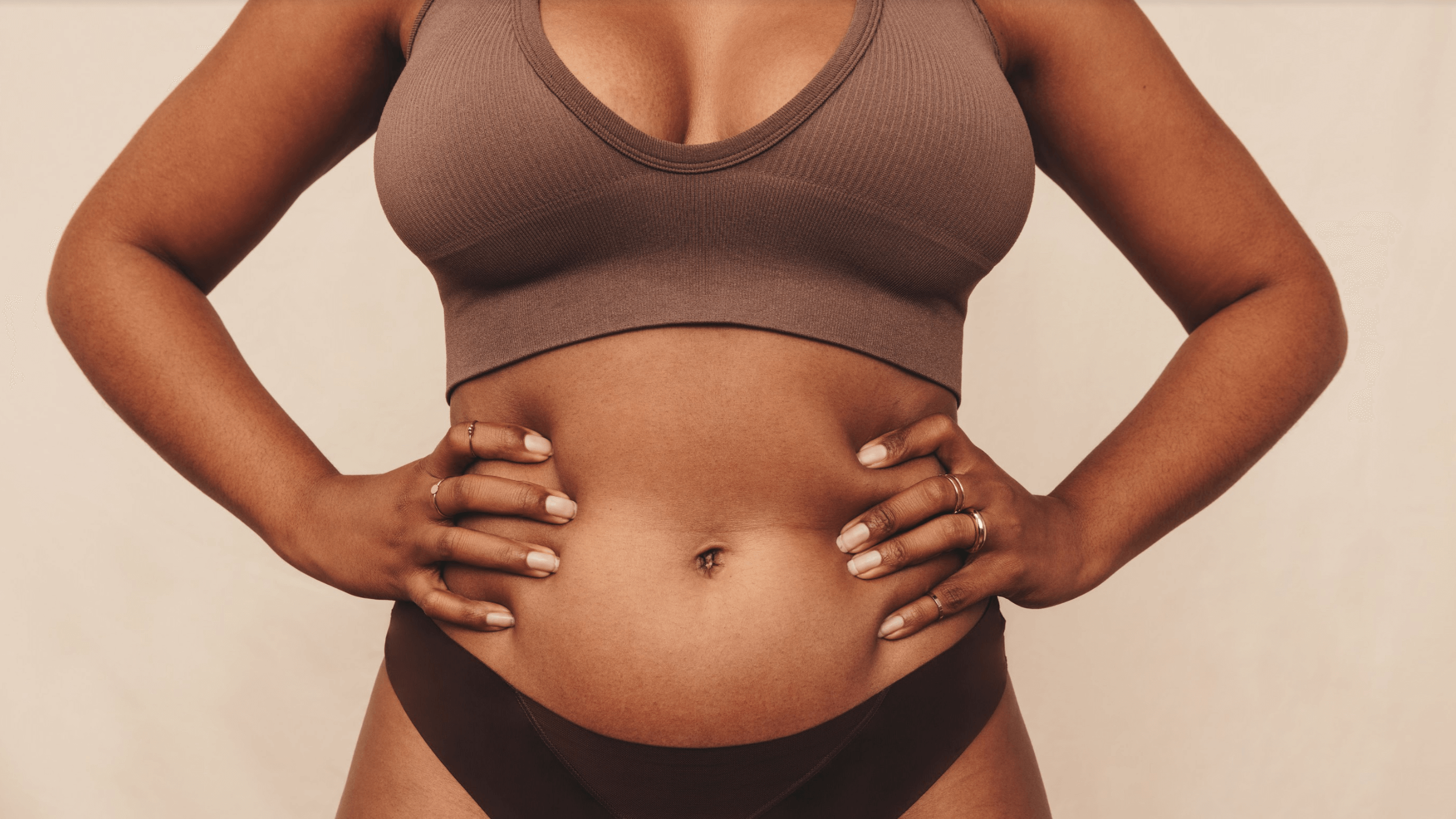 Plenty of women and men are unsatisfied with their bodies, especially when it comes to the stomach area. Whether a result of significant weight loss, genes, pregnancies, or simply getting older, there are many reasons you might not have the stomach area you want. At Plastic Surgery Vegas in Las Vegas, NV, Dr. Terrence "Terry" Higgins and Dr. Andrew Silver help patients achieve the stomachs they want and deserve with tummy tuck surgery. While Dr. Higgins & Dr. Silver are skilled at procedures for the face, breast, and body, they are most well-known for their body contouring work – including the tummy tuck.
What is a tummy tuck?
You may have tried special exercises, fancy diets, expensive creams, and everything in between, and still found yourself unable to achieve a slim and tight stomach region. This is common, and it results from many factors, such as weight loss, childbirth, and aging.
A tummy tuck (also known as abdominoplasty) is a cosmetic surgery that addresses this problem. By reshaping the abdominal region, Dr. Higgins & Dr. Silver help patients in Las Vegas, NV achieve an attractive silhouette and stomach area. This leads to a youthful and appealing shape, not to mention increased confidence in their bodies.
Tummy tuck surgery removes excess fat (liposuction) and skin (excision) while tightening the abdominal muscles. Dr. Higgins performs three types of tummy tuck procedures:
Full, which is used to address problems in the upper and lower abdomen
Mini, which is used to address problems in what is known as the "pooch" area or the lower abdomen
Extended, which is used to improve issues in the abdomen, hips, and thighs
Depending on your unique goals and desires, Dr. Higgins and Dr. Silver will recommend one of these three tummy tuck procedures to help you achieve the look you want.
How much smaller will my waist be after a tummy tuck?
The amount of skin and fat removed during a tummy tuck depends on each person's body and goals. To achieve the best look for you, Dr. Higgins will perform a detailed physical exam and discuss your individual goals. Then, he will recommend what is safe and necessary to produce the results you want.
This combination of skin and fat removal to contour your stomach area will result in a more attractive and confidence-boosting shape.
What should I expect after a tummy tuck?
After a tummy tuck procedure, you will be monitored and sent home with an abdominal compression garment, which helps reduce swelling. You'll need to rest for a few days after your procedure, and you may need help walking and standing during this time.
After two weeks, you can go back to your daily activities, but you should wait eight weeks or for your care team's approval to exercise.
Because a tummy tuck is an invasive procedure, you will experience some scarring. However, Dr. Higgins uses surgical techniques to ensure his patients have thin and minimal scars that can be hidden with clothing, such as a swimsuit or your underwear. You'll also receive a scarring care plan to help blend incisions into surrounding skin during the healing process.
Achieve a smaller waist with a tummy tuck in Las Vegas, NV
If you've always wanted a smaller, tighter waist, you can finally achieve the look you want with a tummy tuck at Plastic Surgery Vegas. Dr. Terry Higgins & Dr. Andrew Silver are committed to producing the best results for their patients according to their goals. To achieve a smaller waist, make an appointment with either Dr. Higgins or Dr. Silver at Plastic Surgery Vegas in Las Vegas, NV today.