Could I Still be Recovering From a Tummy Tuck Six Months After Surgery?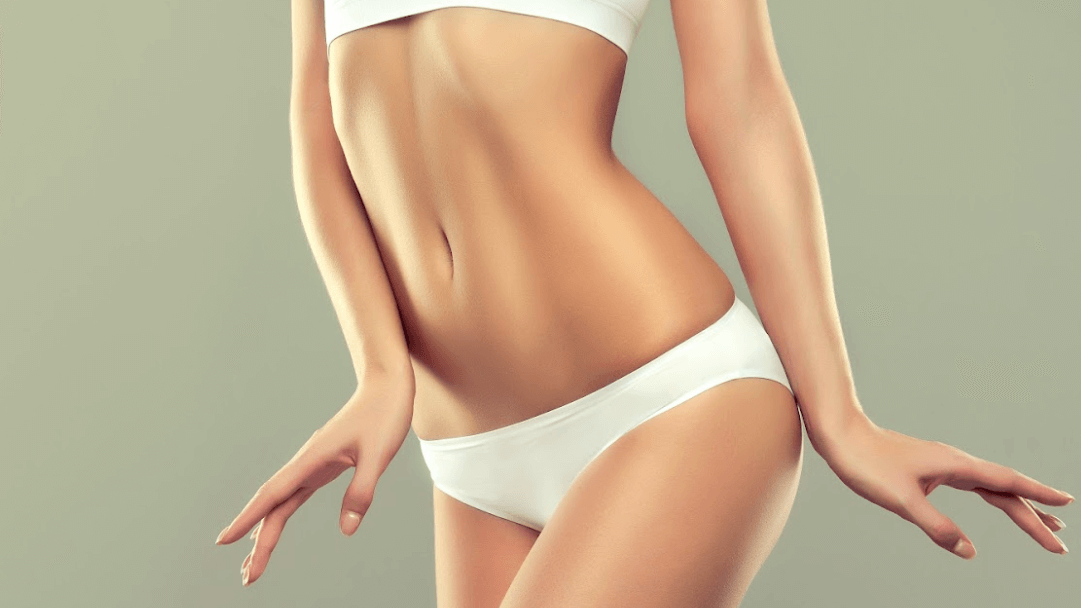 Attaining a slimmer, more toned abdomen can be a frustrating process after pregnancy, childbirth, or significant weight loss. Despite best efforts to get in shape at the gym or with dietary changes, loose skin and annoying fat deposits may stick around. At Plastic Surgery Vegas, our team offers tummy tuck surgery to patients throughout Las Vegas, NV who are interested in trimming off extra abdominal tissue and toning their tummies. Schedule a consultation with Dr. Terrence "Terry" Higgins and Dr. Andrew G. Silver to find out more about this body-contouring procedure.
What is tummy tuck surgery?
Tummy tuck surgery, or abdominoplasty, is an invasive cosmetic procedure that is utilized to trim unwanted fat and sagging skin from the abdomen for a more contoured, tighter belly. Age, hormone changes, childbirth, and dramatic weight loss may cause pockets of fat and loose skin to build up in the lower abdominal region, which is challenging to reduce with traditional diet and exercise. Dr. Higgins and Dr. Silver work with each patient to create a customized tummy tuck surgical plan to produce gorgeous results.
Benefits of tummy tuck surgery
Tummy tuck surgery provides numerous benefits to both men and women, including:
A tighter, slimmer core
Improved posture
Potentially reduced episodes of stress urinary incontinence
A drop or two in pants sizes
Am I an ideal candidate for tummy tuck surgery?
Individuals are excellent candidates for tummy tuck surgery if they:
Are at a stable weight
Have realistic cosmetic expectations
Have loose or sagging skin in the abdominal region
Have fat deposits in the abdomen that won't diminish with exercise or diet
We will review your personal and medical history to determine if you can safely undergo tummy tuck surgery.
Do I lose weight with tummy tuck surgery?
Although tummy tuck surgery is a body contouring procedure and not a substitute for dramatic weight loss, some patients do drop a pants size or two after treatment. This is predominantly due to the removal of loose skin and fat deposits from the lower abdomen.
How the procedure works
Tummy tuck surgeries are performed at Plastic Surgery Vegas. The patient is placed under general anesthesia, which means the patient is unconscious for the entire procedure. Small incisions will be made in the abdomen according to the selected, customized abdominoplasty procedure. During surgery, excess skin and fat are removed to slim the core using skillful trimming methods and liposuction. Once your incisions are stitched up, you are monitored for a short period and then able to go home wearing a compression garment.
Could I still be recovering from a tummy tuck six months after surgery?
Typically, patients need to schedule two weeks off for rest and recovery after a tummy tuck surgery. Many patients can start to resume normal, nonstrenuous activities by week three. However, patients may not make a full recovery until after 6 – 8 weeks. Usually, by the third month after tummy tuck surgeries, patients are permitted to exercise regularly and participate in their normal daily routines.
Will my tummy tuck results be long-lasting?
Tummy tuck surgeries are designed to produce results that may last for years to come. Patients can help optimize their results by:
Adhering to their recovery and scar management protocol
Maintaining a steady, healthy weight
Avoiding getting pregnant
If a patient happens to get pregnant after tummy tuck surgery, this could compromise their results. However, patients are welcome to return to our office to discuss options to freshen up their surgical outcomes.
Learn more about tummy tuck surgery and recovery expectations
If you reside in or near Las Vegas, NV, and are interested in having excess fat and skin removed from your abdominal region for a tighter, slimmer core, contact us at Plastic Surgery Vegas and schedule a consultation today. Dr. Terry Higgins and Dr. Andrew G. Silver will work with you and help you develop your customized body contouring plan.