5 Key Questions When Considering a Nose Job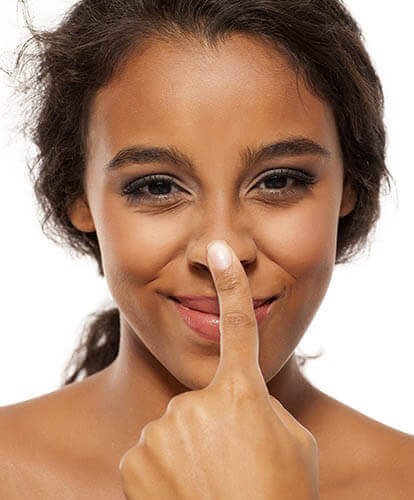 Rhinoplasty, better known as a "nose job", is performed to alter the size and/or shape of the nose and is one of the most commonly performed types of plastic surgery. An estimated 77,000 people got rhinoplasty in 2010; while some simply didn't like the noses they were born with, others needed corrections to previous surgeries or accidents that damaged their noses.
Before opting for any kind of cosmetic surgery, there are some key questions you should ask yourself before going under the knife.
Am I healthy enough to get plastic surgery?
Cosmetic surgery has its risks just like any other type of surgical procedure. The risks are even greater in people who have preexisting health conditions. That is why it is wise to take your health into consideration before getting any type of cosmetic procedure. Your plastic surgeon may require that you receive clearance from your physician.
Have I considered the alternatives?
There are a number of ways you can improve their appearance without getting rhinoplasty. Trying a new hairstyle or wearing makeup are two of the many ways to improve your looks without going under the knife. Makeup tricks can also change how your nose appears, and some cosmetic injectable fillers can alter the appearance of your nose temporarily without invasive surgery.
Am I doing this for myself or to please others?
Far too many women get cosmetic surgery to conform to society's standard of beauty or to impress someone else. While a nose job, or any cosmetic surgery, can improve your appearance and life, it's important to do it for the right reasons. Do it for yourself, not someone else.
Can I afford this procedure?
Nose jobs can cost thousands of dollars, depending on the surgeon and the complexity of the procedure. Because most nose jobs are elective, they aren't covered by insurance. While you may be able to setup a payment plan with your surgeon's office, you may be expected to pay a significant amount up front. Note that many med spas and clinics accept credit cards, so that's always an option as well.
Can I afford to take time out of work and school?
In the end, it's worth it, but in the meantime, you will be sore after your nose job. Patients are expected to stay home for at least a week after surgery and are advised to avoid strenuous activity. Make sure you can afford to miss work or school during this time period and that you have help with daily tasks, such as child care and household chores.
Copyright 2012. As licensed to Anson & Higgins. All rights reserved